Colchester / Lebanon, CT Street Map
The most accurate Colchester / Lebanon town map available online.

Colchester
Colchester is a rural town in New London County, Connecticut, United States. The population was 14,551 at the 2000 census. In 2005 it was ranked 57th on the "100 Best Places to Live" in all of the United States, conducted by CNN. In 2010 Colchester became the first town in Connecticut, and the 36th in the country, to be certified with the National Wildlife Federation (NWF) as a Community Wildlife Habitat. Colchester is one of the fastest growing towns in Connecticut. The villages of Westchester and North Westchester are located within Colchester, as is the reservation of the Golden Hill Paugussett Indian Nation. The town center village, which was previously incorporated as a borough, is a census-designated place.
The Colchester Historical Society operates a local history museum in town.
Visit town website: http://www.colchesterct.gov
---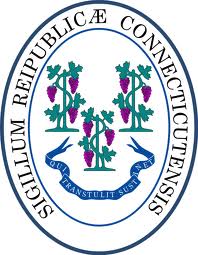 Lebanon
The town of Lebanon, Connecticut was incorporated by the General Assembly of the Connecticut Colony on October 10, 1700 and has maintained a long and proud history of patriots, national contributors to the arts and sciences, as well as a still thriving farming community. There are over 100 active farms in Lebanon today producing dairy products, plants for commercial use around the country, maple products, eggs, cattle, and vegetables.
In addition to the historical sites the town has to offer, there are many outdoor activities which appeal to a variety of ages and tastes. There are several thousand acres of open space where one can relax with nature. There are many sites open to the public for walking or hiking, exploring, and other passive recreation. Motor vehicles are not allowed on many of these sites. Hunting is allowed at some; check DEP regulations. Lebanon also offers numerous dirt roads through private working farmland and mature forest such as North Street and Valinksy Road. In addition, most farmers are proud of their land and are willing to share it, especially those who have preserved it for agriculture and forestry. In Lebanon you're always near preserved farmland. Don't be afraid to ask!
Lebanon also hosts a multitude of annual events including the farmers market, the Memorial Day parade, and the Lebanon Country Fair which draws crowds from all over New England. The Summer Dancefest is held on the Green and hosts a wonderful variety of musical performers. The Antiques Fair sponsored by the historical society features vendors from a number of places. Come early enough to avoid missing out on the popular clam chowder! Children will enjoy the annual tree lighting even complete with a visit from Santa.
Visit town website: http://www.lebanontownhall.org
---